We live in a village.
But it's a weird village.
Anyone who has grown up in a small village (I did) knows that all villages are weird, in their own Robertson Davies Deptford kind of ways, but this village is weird.
The strange thing about this village is how people talk to each other.
There are lots of people here: Joe, and Mohammed, and Jessica, and Fatima, and Desiree, and Matt (that's me!), and Dr. Pebbles the vet, and Gord the butcher, and Linda the florist, and so on.
But nobody talks to each other. When they have something to say, they all go to one person.
She lives in the middle of the village, and spends all day every day conveying information from one person to another. She is Santa Clausian in her powers to flit from eye to eye and ear to ear instantaneously.
But — regardless of her speed and alacrity (or maybe because of it), she is the conduit through which all talk passes.
If Joe wants to shout to the rooftops that his dog just had puppies, he goes to her to spread the news. She is the gatekeeper for Fatima to share pictures of the pie she just baked. Gord the Butcher is having a sale on Bavarian sausages, a recipe passed down from his grandmother — he goes to this woman. And so on.
Nobody can hear from anybody else except through her.
She controls what everyone in the village sees. There is no way for one villager to talk to another villager directly, unless she instigates that conversation.
Her name is Allie Go'Rhythm.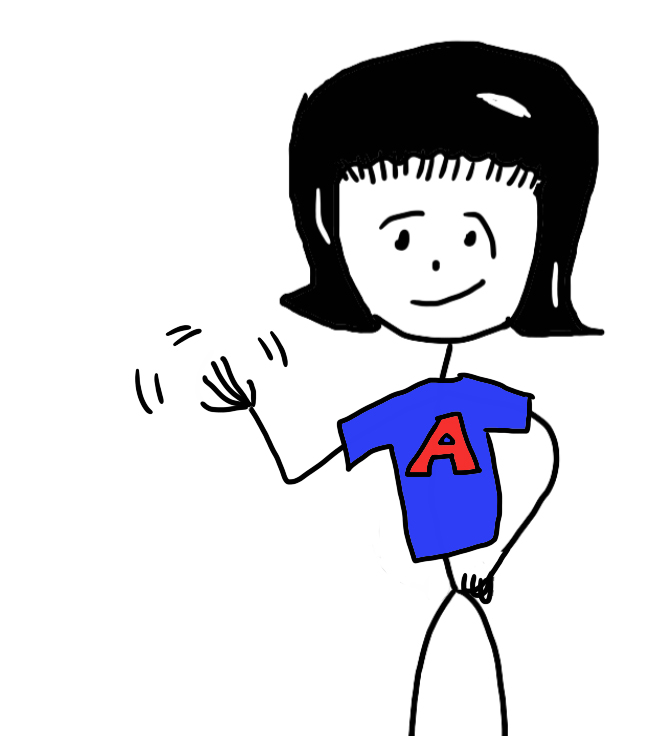 Here's the thing about Allie.
Allie is, as stated, the gatekeeper for all news in the village.
She's also… unpredictable.
She might share Joe's puppy with everyone in the village, but she might just tell Fatima (because Fatima likes dogs) or Mohammed (because Mohammed is friends with Joe). Or both, or neither. It depends on what other news reaches her ears that she thinks Fatima and Mohammed might want to hear.
Allie has some sort of complex internal system, which she discloses to nobody, about what she'll share, and with whom. If you look at its patterns, it makes a certain sort of sense, but there's also a certain lurking dread that Allie is actually just clinically insane.
She remains the sole conduit for news-spreading, however. So if Gord wants to tell the whole village about his Bavarian sausage sale, he must go to Allie. And Allie may, or may not, spread the news.
Here are a few other things we know about Allie:
She's selfish.
Allie wants to make sure people only talk to Allie. She's greedy that way. She doesn't want them watching Netflix, or going for a walk in the woods, or playing Frisbee with their dog, when they could be talking to Allie. So when Allie is deciding what news to share, she looks at the past history of the person she's getting the news from. Have people been interested in Joe and Joe's life in the past? Are people clamouring for more Joe? If yes, Allie will gladly spread Joe's news far and wide. People love hearing about Joe! If Allie is talking about Joe, people will want to talk to Allie. And Allie only wants people to talk to her.
But if the last five or six times she's shared Gord's sausage news, people have grunted and walked away… Allie's not going to tell people about Gord's grandmother's recipe. Gord seems to turn people off. Allie doesn't want to turn people off… she wants people to talk to her, and only her.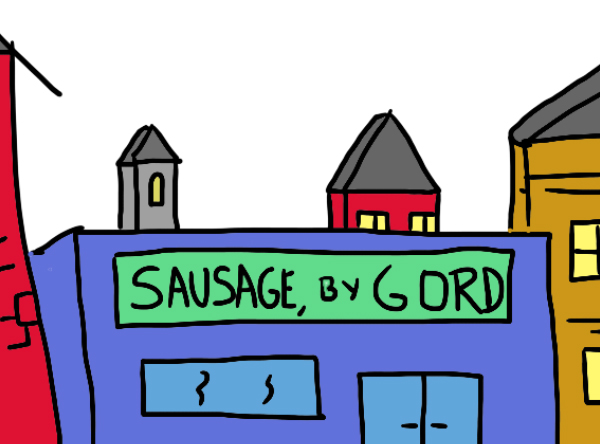 She doesn't always tell the truth.
Allie has… a loose relationship with the truth and accuracy. She's just sharing the news! She doesn't make it. But if Matt's wild stories about the mayor being a lizard person are getting people excited and engaged, and every time Allie shares a story about the lizard people theory the whole village gets hetted up and only wants to talk to Allie about lizard people — Allie loves it! She loves it when people talk to her! So she'll happily share that news; if she's called out, she might mention that the story seems a bit dubious. In some circumstances she might even stop listening to Matt. But generally speaking, Allie's motivation is to keep people talking to Allie. No matter what. Allie's really into politics, and controversy, and whatever keeps people engaged with and talking to Allie.
She spreads secondary as well as primary news.
Allie will also tell people how other people reacted to news. So if she only tells Fatima about Joe's puppies, and Fatima doesn't react, Allie doesn't do much. She files it away in the "maybe Joe is boring and I should tell fewer Joe stories" pile. But if Fatima responds, then Allie judges Fatima's reaction on kind of a sliding scale, and then decides which of Fatima's friends to share her reaction with. A dry nod might not generate much. If Fatima smiles, Allie might consider sharing Joe's news with some of Fatima's friends. But if Fatima leaps up with a delighted laugh and claps her hands and says "how excellent for Joe!", Allie will tell all Fatima's friends how delighted she was — and in so doing also share Joe's puppy news.
The important note there — Allie is still taking in, parsing, and distributing stories according to her inscrutable Go'Rhythm ways. Fatima and Joe might be conversing directly about Joe's puppies, in a conversation Allie instigated, but how other people learn of this news is still dependent on whether Allie shares it, or not.
So Joe is compelled to make his puppy news as thrilling as possible. He's competing with Matt's loony lizard people theories! That's a tough act to follow.
She knows and cares about your networks.
Allie cares about what the people in the village care about. And who. People can declare to Allie that they want to stay on top of news from certain other people or businesses. And Allie will deliver their news faithfully, to a point… if Mohammed says he's interested in what Gord and Fatima have to say, Allie will share Gord and Fatima's news faithfully with Mohammed. But if Mohammed declares he is friends with thousands of people, and following hundreds of businesses, Allie will fall back on her "boring/not-boring" dichotomy to decide what Mohammed needs to hear.
Allie can be bribed.
You can pay Allie money to have a much higher chance she'll spread your news. She still might not! But she'll at least consider it, and she only makes you pay for the news she actually spreads. This does not, however, affect Allie's current opinion of you and your stories as "interesting and worth sharing" or "boring and not worth spreading." Her contractual relationship to spread your news is totally disconnected with her daily news-spreading routines.
What does this mean?
We all live in the village. For whatever reason, the vast majority of us are here.
And we're all subject to the whims of Allie Go'Rhythm. Our relationship with Allie, and our dependence on her, has had a number of consequences.
Our communication has drifted, over time, from detailed to symbolic. Busy people want to get as much news from Allie as quickly as they can. Allie wants to keep as many people interested as she can. So if we want those people to react when Allie shares news, and ensure Allie keeps sharing our news, we have to make that news as dramatic, arresting and exciting as possible.
In some ways, that makes us better communicators: more succinct, more mindful of getting to the core principle or point of things.
In other ways, that makes us worse communicators: sacrificing nuance, context and depth in favour of impact.
It also puts communicators into a terrible state of dread and uncertainty. We can tell Allie things, but we can never be certain who she'll share them with or why. We make decisions about what news to share based on what news Allie likes to spread, not what news is important to us… or we choose to take risks on Allie's largesse and tell the stories we think need to be told, and hope they find an audience if she chooses to share them. We run contests and hold events just to get villagers to tell Allie they like us, in the hopes she'll share our news with them.
Here's where it gets especially weird.
There's more than one Allie.
There's more than one storytelling network in this village.
Allie Go'Rhythm actually has a number of sisters, and they all run their own story-sharing systems. Some people like Allie T. Go'Rhythm more than Allie F.B. Go'Rhythm, others prefer Allie L.I. Go'Rhythm.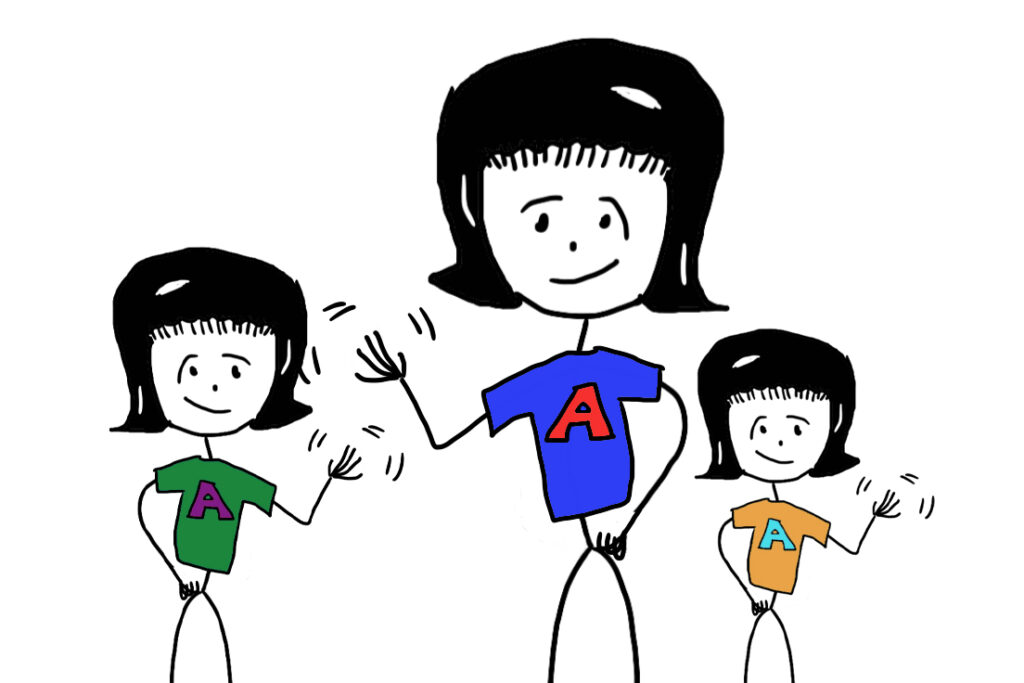 But all members of the Go'Rhythm clan share the same core attributes: they are the sole intermediary through which news gets to their network. They all want you to talk to them and never do anything else — especially not talk to another Go'Rhythm sister. Well, Allie F.B. Go'Rhythm and Allie I.G. Go'Rhythm are actually twins, and — that's a whole other thing.
They're also all slightly different, so telling Allie I.G. Go'Rhythm something that she spreads far and wide might have radically different results with Allie L.I. Go'Rhythm.
What's your relationship with the sisters?
Do you spend your time courting one Go'Rhythm sister, learning the intricacies of her likes and dislikes, or do you woo all the Go'Rhythms at the same time, knowing that what works with some might not work as well with others?
Do you spend money on one Go'Rhythm because you think she talks to the villagers you want to reach? Or all of them? Or none?
When one of the Go'Rhythms has gone sour on you and your news, do you aggressively pursue her to win her back, or do you focus on the others, trusting that your natural charm will winnow you back into her good graces?
These are not questions with answers. Anyone who claims to know the Go'Rhythm sisters to the point of absolute predictability is a liar, or a fool mistaking good luck for pure knowledge. Some people have a better idea than others, and some have invested time and study to develop a very good sense — and even then, only a sense — of what a particular Go'Rhythm sister might like or do. But the sisters are fickle, and may change their own internal logic at a moment's notice.
This is the village.
This is where we live; you can generously look at it as where we choose to spend time, or more negatively as where we're all trapped. Ultimately, though, it is a choice, and it's one that almost everybody has made at some point.
We all live here with Allie. Allie's not going anywhere.
So we're all finding ways to work with her and her sisters; changing what we say and how we say it, hoping to find favour, claiming genius when we do and cursing our bad luck when we do.
This is the village. Population… call it about four billion. That's a lot of people.
All clamouring for Allie's attention and good graces.
We work for managers, and clients, and bosses. We work for satisfaction and achievement and triumph. We work for good causes and for financial gain.
But at the end of the day we're all working for Allie.