My wife and I try to attend the Union Gallery's annual fundraiser every year. It's called Cézanne's Closet; the format is you pay $100 for a ticket, and about 100 artists donate work to the gallery. You browse before the event, and then ticket numbers get called at random. If your number comes up, you pick a piece of art to keep!
It's a ton of fun, especially as a couple — there's always an interesting evaluation-and-negotiation phase to hit on pieces we both love.
This year, though, our #1 was identical when we compared notes: Wrong Turn at Point Pleasant, West Virginia, by artist Darby Huk.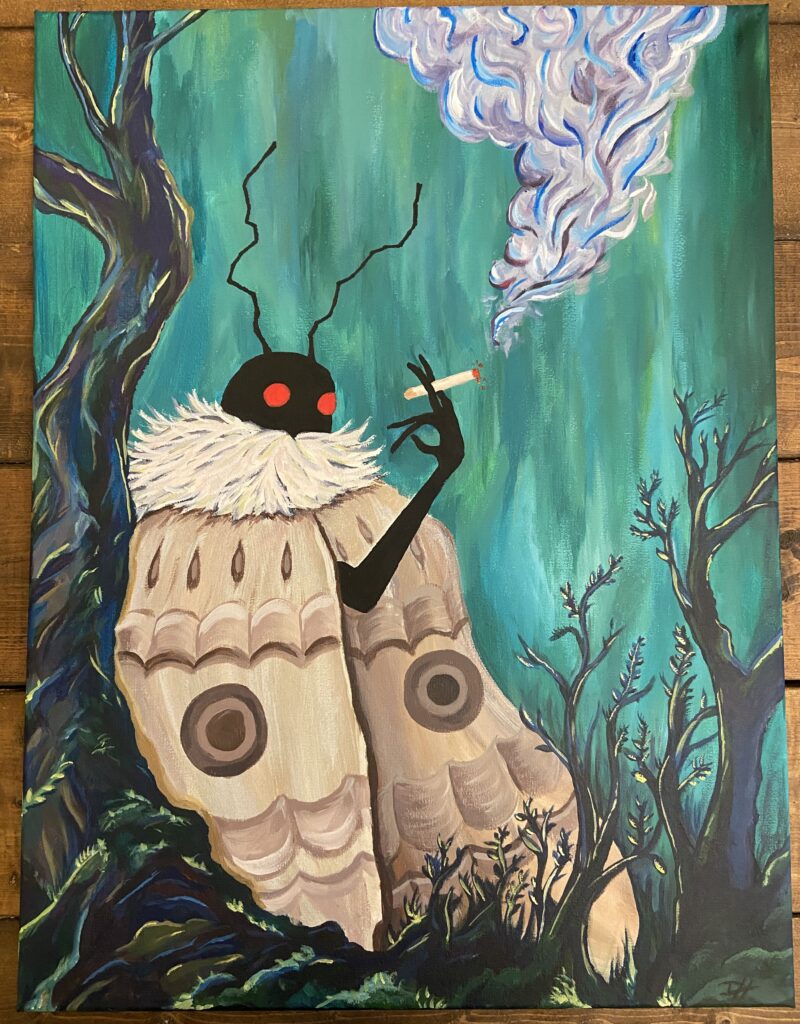 We were chuffed! Darby's a Master's student at Queen's University, and we could hear her on the Zoom call for the gallery event, so I knew she was in town.
Unbeknownst to Marisa, I reached out to her after the event and asked if she'd be interested in a commission of two more paintings to make it a trio of sorts (I don't think this is technically a triptych, but I'm calling it that anyway), keeping with the "cryptids and vices" theme. Fortunately, she was into it! So we bought two more paintings from her…
¡Cumpleaños! Puerto Rico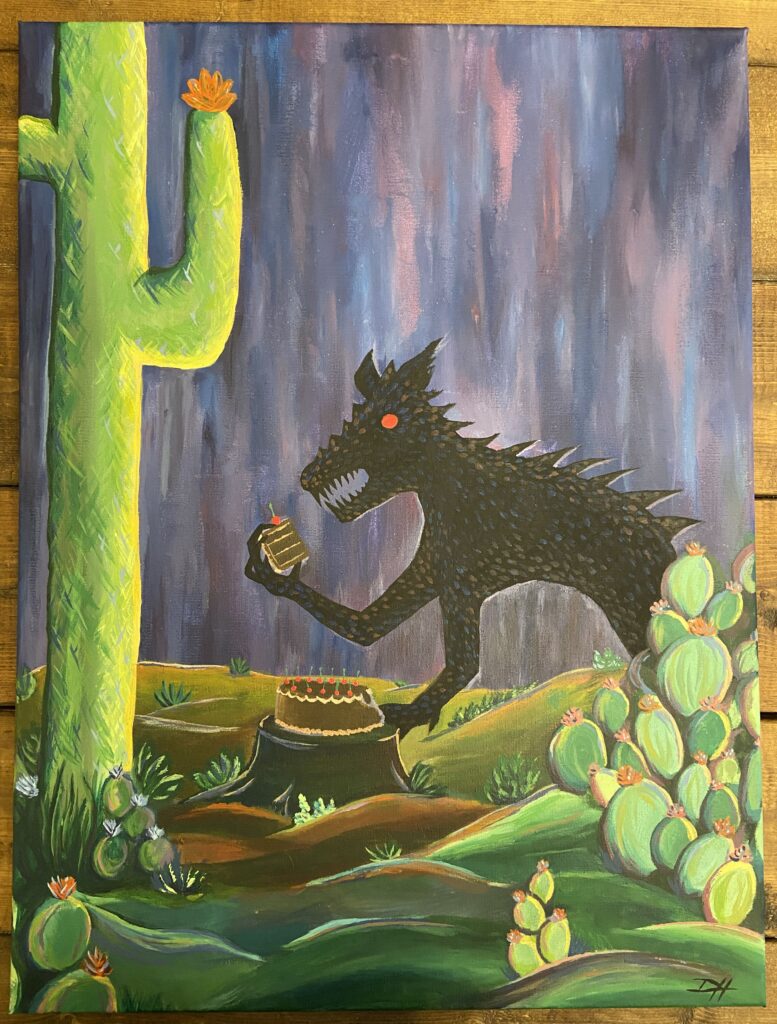 Girls Night, Douglas, Wyoming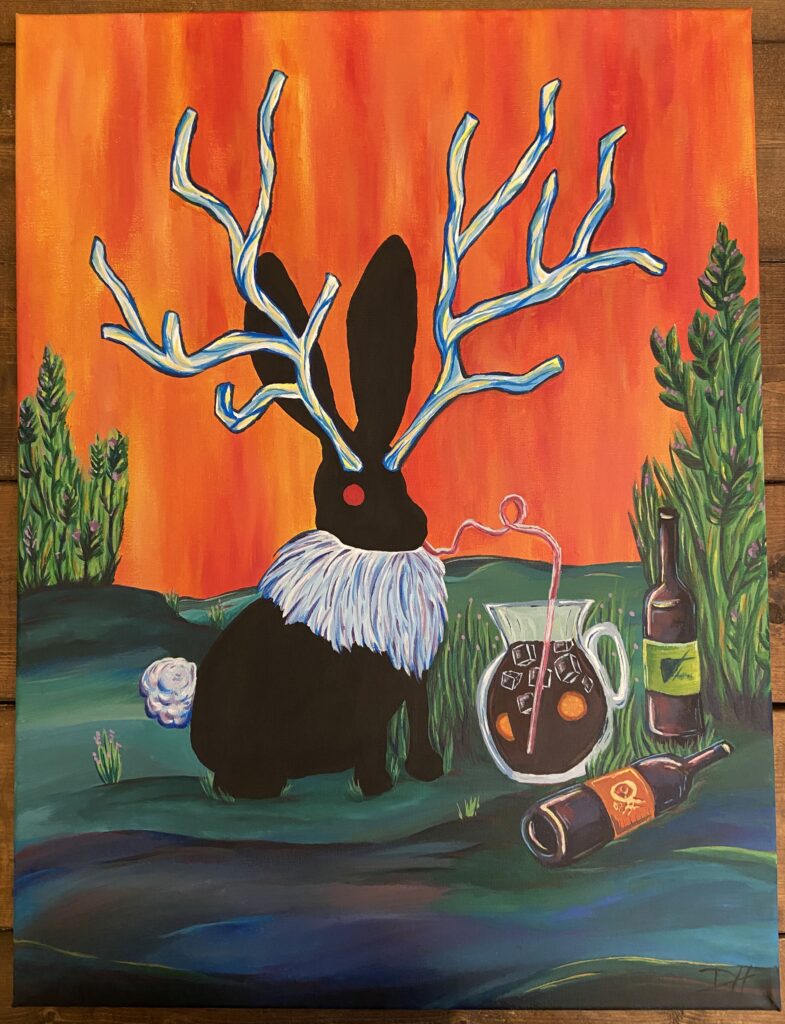 Together, they look like this…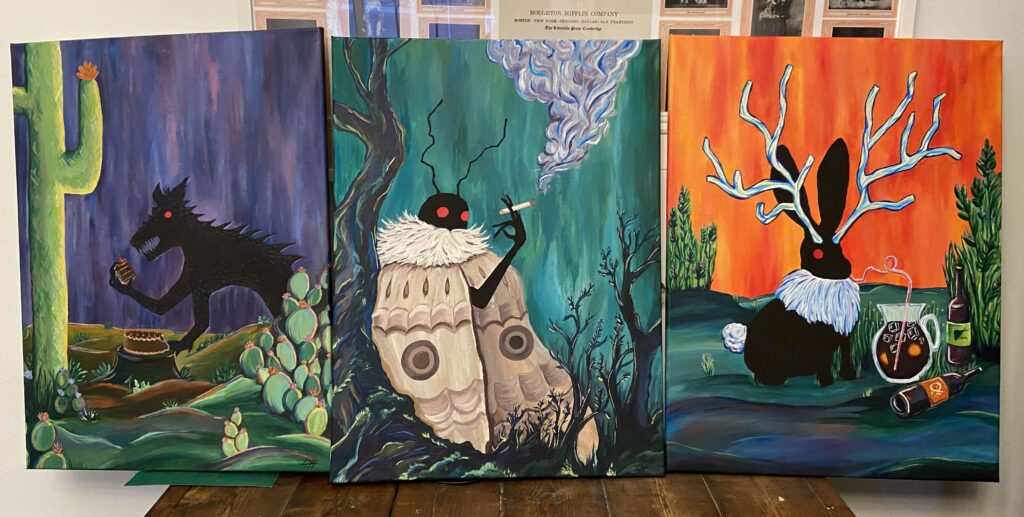 Again, we're super stoked! Now we just have to figure out where we can clear some wall space…