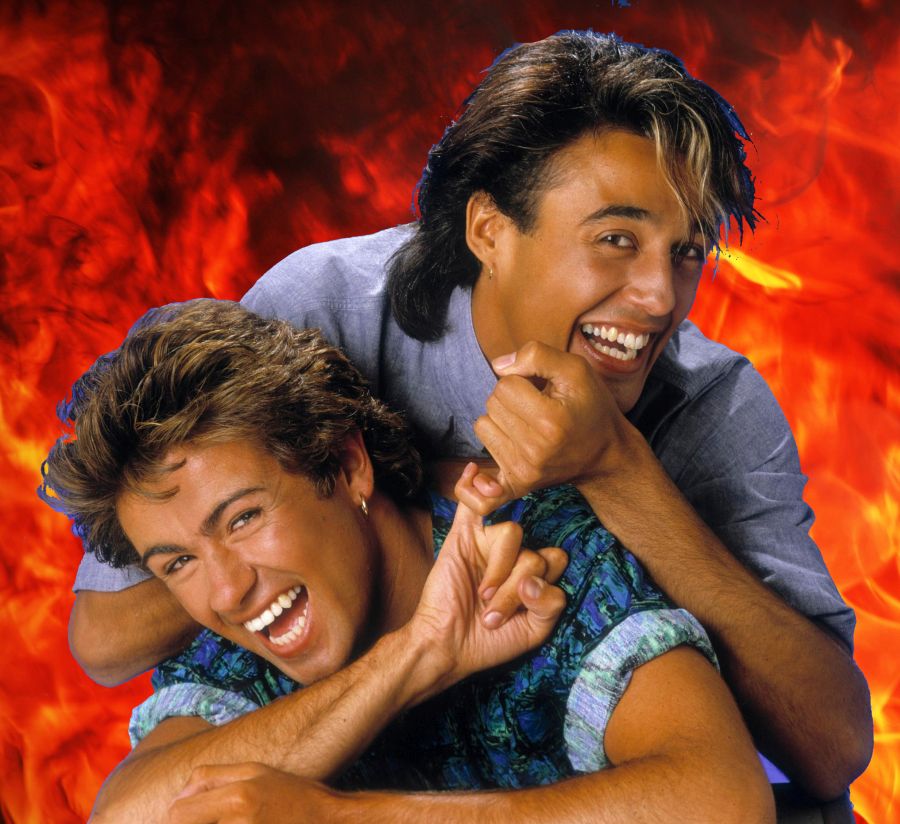 RELEASE THE HOUNDS! SEND IN THE CLOWNS! PLAY SYSTEM OF A DOWN!
WHAMAGGEDDON 2022
HAS ENDED!
The rules are simple:
Let me know you're in and Marisa will add you to the text chain.
Report in if you hear WHAM'S "Last Christmas" in the wild. The original — not a cover, a remix, etc.
No sabotage! You can't try to trick somebody else into listening to "Last Christmas."
You can commit WHAMICIDE if you decide for some reason to play "Last Christmas" yourself. Report in.
If you make it to midnight on Christmas Eve, you have survived! Otherwise you have been consigned to Whamhalla! for another year and must dwell in darkness for the next eleven months until the blood moon rises once again and the black shadows of George and Andrew fall upon the land once more.
SURVIVAL TIPS
Avoid malls, holiday parties, big box stores and grocery chains when possible. If shopping in pairs, send a single party into stores to minimize risk. If one of you is consigned to WHAMHALLA, they should be the designated shopper for the rest of the season.
Listen to podcasts, curated Spotify playlists, or campus/community radio. Avoid commercial radio at all costs.
Befriend and hang out with Goths almost exclusively. Either contemporary Goths, who listen to the Cure and Siouxie and the Banshees and nothing else (easy), or historic Goths, who would view the magic voice-boxes as devil-work and likely cut off your head and burn your village to the ground (hard)
THOSE WHO SURVIVED
Jeffy
Michael
Ed
Mollie
Matt
Marisa
Jeremy
Hunter
Garrett
Andrew
Deanna
Joanna
Alicia
THOSE WHO DWELL IN WHAMHALLA
| | |
| --- | --- |
| Name | Circumstances |
| Alicia | Pet Valu in-house music, December 5 |
| Garrett | Google Home algorithm betrayal, December 6 |
| Matt | Sushi restaurant, Danforth Ave., Toronto, December 16 |
| Jeffy | Prison radio, December 19 |
| Michael | Party playlist, December 24 |
| | |
| | |
| | |
| | |
| | |
| | |